A FAMILY-OWNED ESTATE BETWEEN LAND AND SEA
The Domaine de Suriane is a family-owned estate, owned by the Merlin-Auran family since 1930. It is managed by Marie-Laure MERLIN, 4th generation of the family on these lands. The main activity of the estate is wine production and it also produces olive oils.
Located in the South East of France, in the heart of Provence, 30km East from Aix-en-Provence, near the authentic village of Saint-Chamas, on the banks of the Etang de Berre.
The Domaine de Suriane is set in a magnificent landscape, between the limestone hills and the Etang de Berre, covering an area of 220 hectares with 40 ha of vines and 8 ha of olive trees. It benefits from a unique terroir and ecosystem.
The Provençal bastide of the estate, bordered by vineyards and olive trees, offers an authentic setting for a visit, with its wine-making cellar dating from 1884 and the shade of a large, century-old pine tree. We would be happy to welcome you here and share this unique experience with you.

To protect soil and environmental diversity our vineyards and olive grove are sustainably managed since the early 90s. The Estate has received the High Environmental Value certification (HVE) in 2021.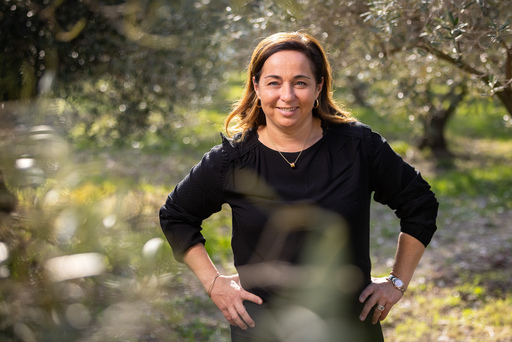 2 TERROIRS . 2 APPELLATIONS
Our 20 hectares of Coteaux d'Aix-en-Provence AOP vines are located on our most beautiful hillside terroirs up North of the Domaine. This clay and limestone terroir particularly adapted to Grenache, Shiraz, Cabernet-Sauvignon, Vermentino, Clairette enables us to produce elegant and fresh wines. Thanks to our long experience of rosé vinifications we can propose 2 different styles of wines : « 1884 » is fine and elegant and « m prestige » is designed for gastronomy.
In the plain of the southern part of our vineyard, near the banks of the Etang de Berre, the soil is richer and sandy and planted with 20 hectares of Méditerranée IGP vines. This terroir is called Merveilles which litterally means « marvellous » and Caladoc, Cinsault, Marselan, Muscats, Colombard and Ugni-Blanc gives us easy-drinking, fruity and round wines.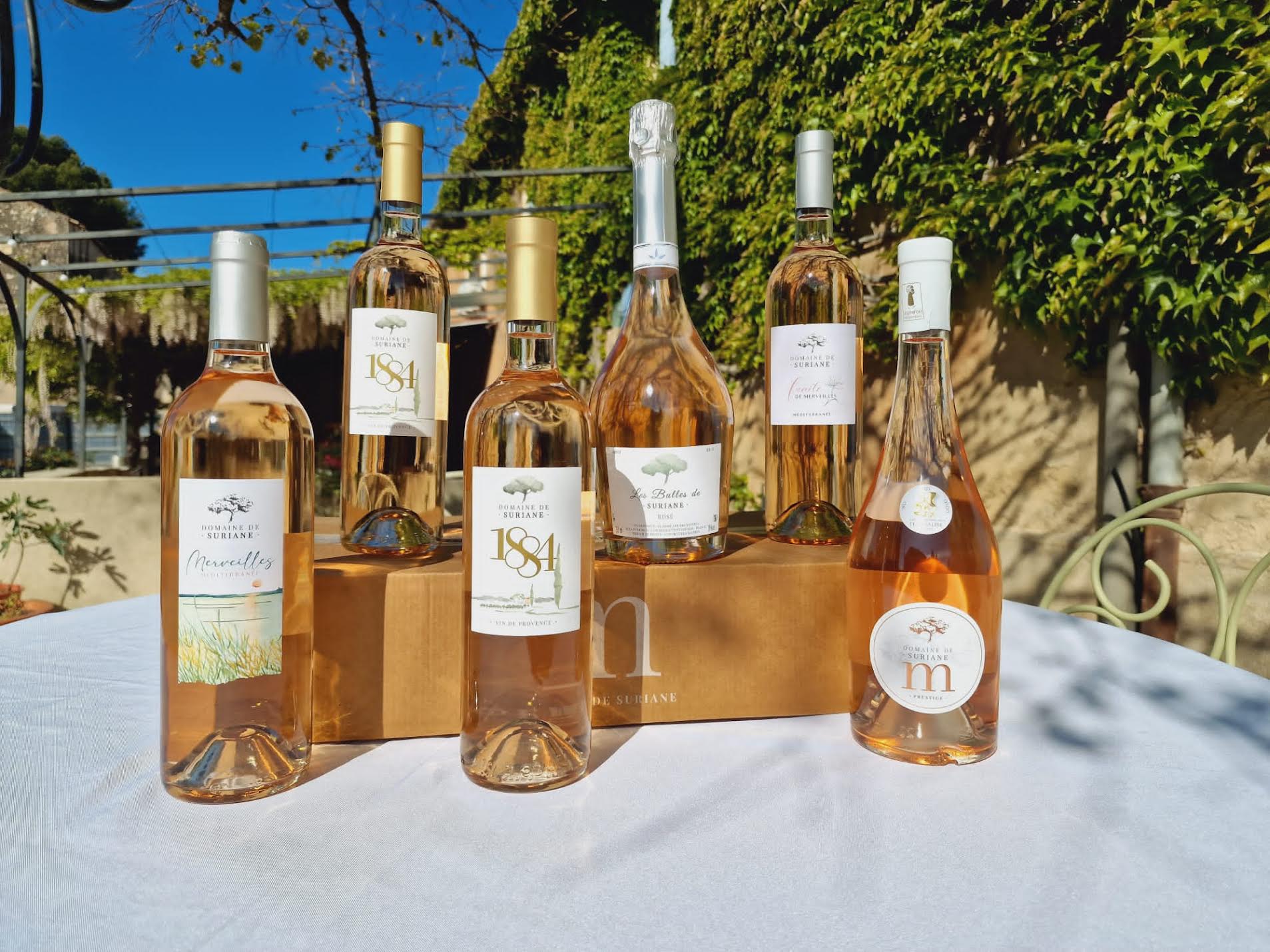 IGP Méditerranés
Cuvée Merveilles
Rosé : This light and fresh rosé wine can be enjoyed as an aperitif, with grilled meats, mixed salads and bowls, or a vegetable pies.
White : This dry white wine can be enjoyed as an aperitif, with grilled fish or white meat. Fresh and light, it will also accompany seafood, fish carpaccio and fresh cheeses.
Red : A red wine with a fruity and balanced Mediterranean character to beenjoyed easily with a plate of charcuterie, grilled meats or slow-cooked meat.
AOP Coteaux d'Aix-en-Provence
Cuvée 1884
Rosé : This light and fresh cuvée can be enjoyed as an aperitif, with grilled lamb, stuffed vegetables or a nice mixed salad. It is also a perfect rosé with sushi.
White : Dry, aromatic and persistent Sainte Colombe will be appreciated for itsfreshness as an aperitif, with grilled fish, a seafood platter and withmature goat cheese.
Red : This gourmet vintage will be enjoyed with grilled duck breast, beefstew or veal sauté with olives.
Cuvée M Prestige
Rosé : This rosé wine, full of balance and finesse, can be enjoyed from the aperitif to the dessert. It goes well with Provençal cuisine such as leg of lamb with rosemary, or soup with pistou, but also with world cuisine spiced with curry and spices.